Transform your computer laboratories to super laboratories!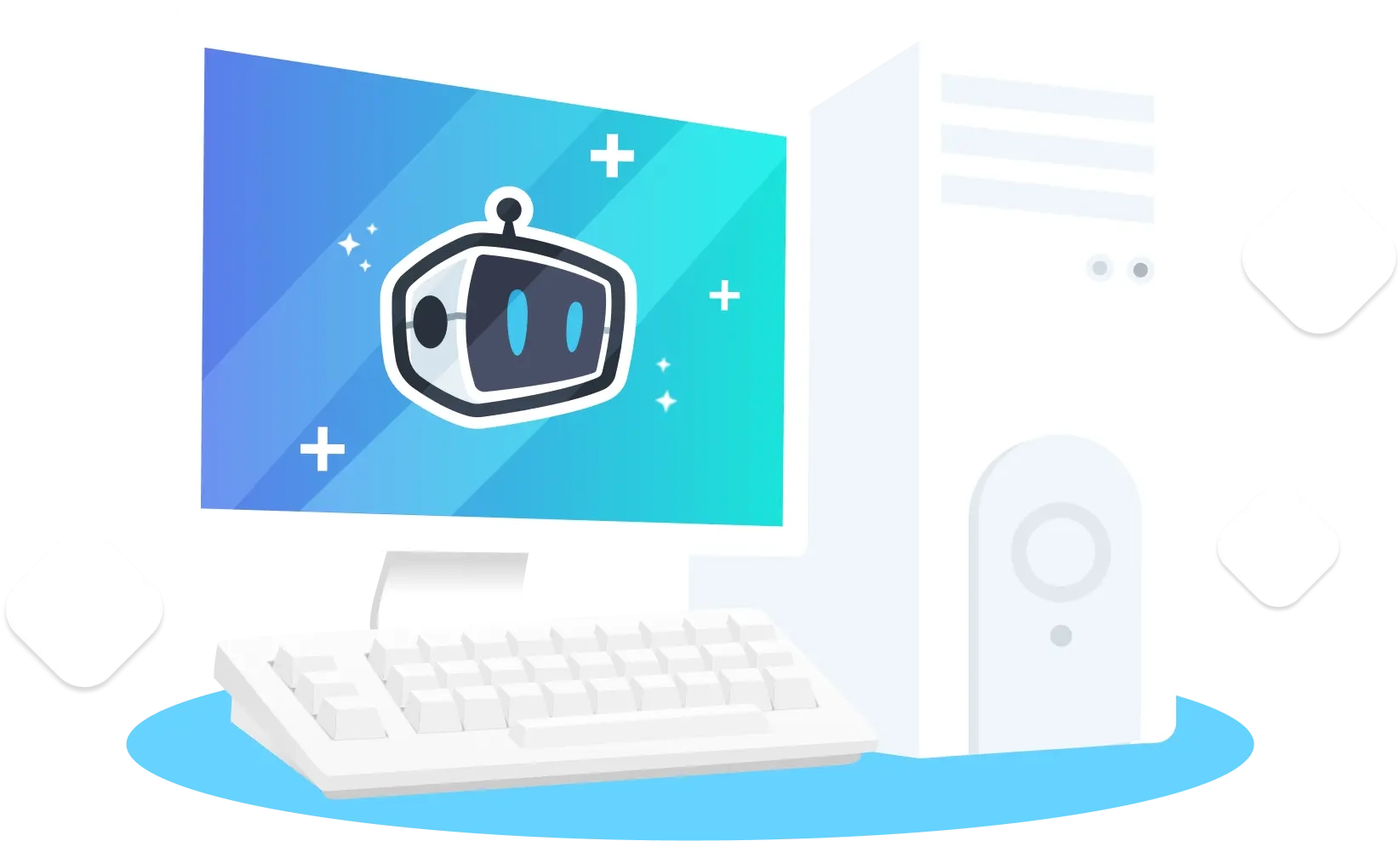 Does not need internet connection or laboratory network
Supports Windows 10/11

Note:
Open in your desktop browser to download the app.
How to
install...
1. Download .zip
Download the .zip file which contains the application.Link: Open in your desktop browser to download the app.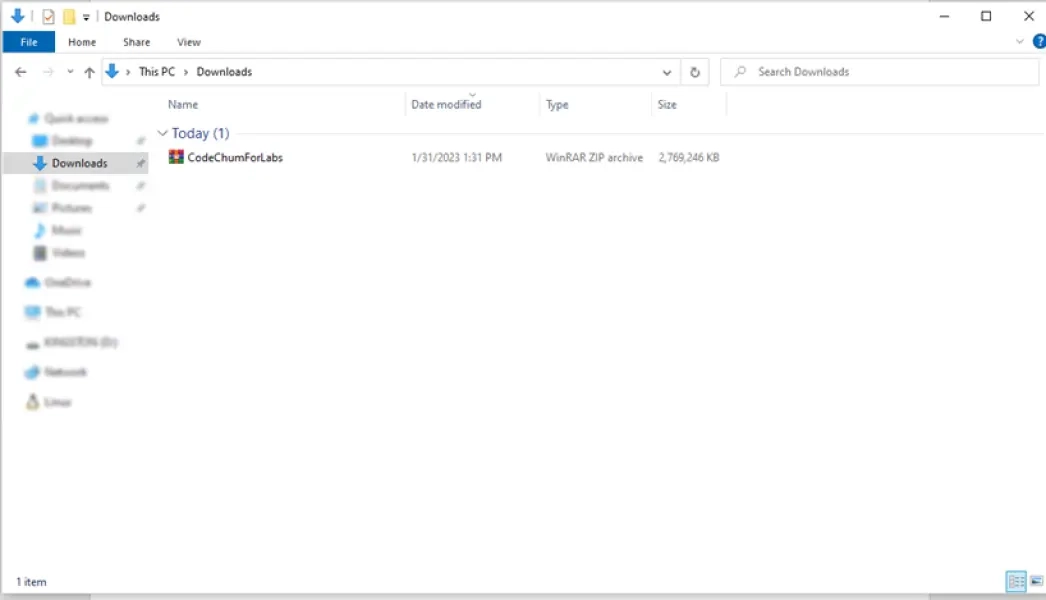 How does
it
work?
1
Create a class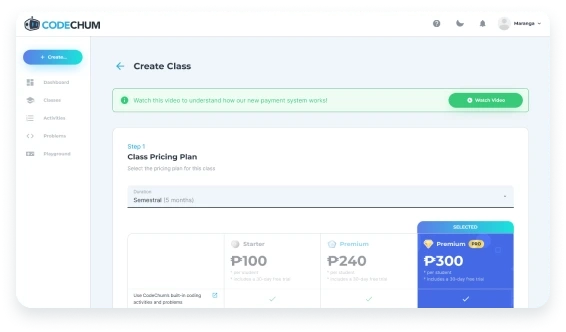 2
Create/Schedule an activity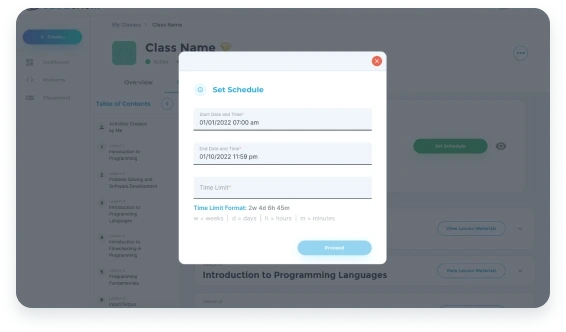 Join class created by teacher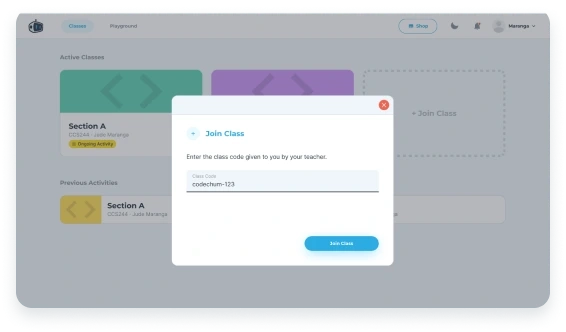 3
4
Export activity
Go to View Activity > Labs Tab and export the activity. This
will generate a .zip file containing .codechum files for each
student of your class that you selected.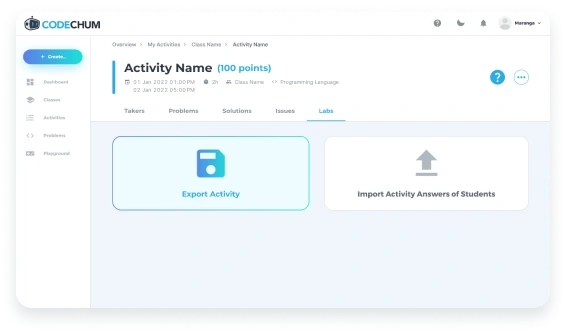 5
Send .codechum files
Extract the .zip file, then send the exported .codechum files
to each of your students.
Install CodeChum
Install the CodeChum desktop app in your computers (see
installation guide below).
6
Import .codechum file
Open the CodeChum app and import the .codechum file given
to you by your teacher.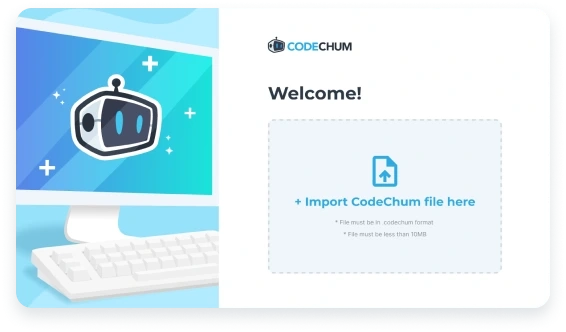 7
Answer activity
After importing, click the Start Answering button and answer
the activity within the time frame.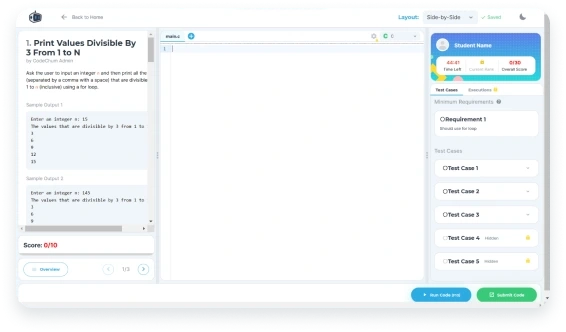 8
Export current data
Once done, submit the activity, then click
Export Current Data. This will export a file that
contains your activity results, like the format below:Result_LastName_FirstLettersOfFirstName_ActivityName.student.codechum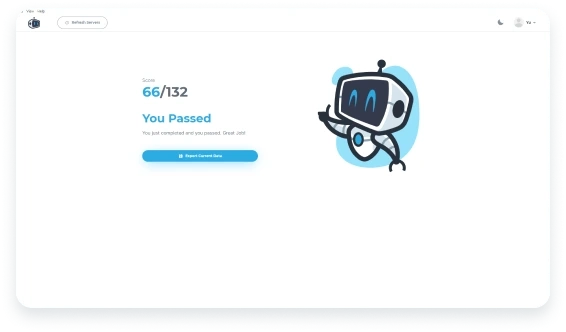 9
Send results to teacher
Send your exported results back to your teacher
(either via network, flash drive, etc.)
10
11
Compile result files
Compile all students' activity result files in a folder
(can have nested folders or folders inside folders).
12
Import activity results
Go back to View Activity > Labs Tab and click Import Activity
Answers of Students. Drop your folder (from #11), then select
which students you wish to import results to, then click
Import.
13
View results
View your students' activity results and review their code per
problem under the View Activity > Takers tab.
Encountered problems installing?
753 Katipunan St., Tisa, Cebu City, Philippines
Commonly Encountered
Errors